Summer Accounting Institute
Beacom School of Business Summer Accounting Institute
July 8 thru 12, 2018
Beacom School of Business
Do you want to learn more about the accounting profession and earn college credit at the same time? If so, USD, has a great opportunity for you. Deadline for registration is May 25, 2018. If imterested see Mrs. Day.
JATC Apprenrenticeship
ANY Student interested in an apprenticeship thru JATC or Muth Electric, see Mr, Caldwell
Construction Industry Center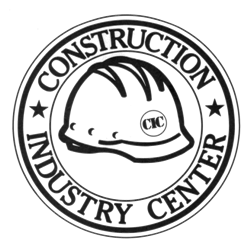 Construction Industry Center Scholarship - The CIC offers this scholarship to all eligible students, regardless of their field of study. Up to (11) awards are given -five industry related and five outside industry related. Additionally one individual (from all candidates) who is deemed as submitting the best essay will receive an additional $500 for a total of $1,000 scholarship.
Scholarship Eligibility Requirements
1. Graduating senior in high school or higher. Must be a full time student
2. Parents or guardians of applicant must own or be employed by a C.I.C member firm maintaining a current associate or full membership in the construction industry center.
3. Must be entering or attending an accredited university or trade school.
4. Fill out application form in its entirety and return to C.I.C along with your essay, transcript and reference letters by the March 31, 2018 deadline.
See Rhonda for application and essay topic
SD Youth Trooper Academy
Interested in a career in Law Enforcement? Plan to attend the 7th annual SD Youth Trooper Academy - sponsored by the SD Highway Patrol and the American Legion of South Dakota. This event will be held Monday June 25 thru Friday, June 29, 2018 in Pierre (All expenses paid by SDHP and SD American Legion)
See Mr. Caldwell for an application. Application deadline is March 23, 2018.
Dates to Remember
Feb. 15 - SENIORS - you will be having a class meeting 5th period in Mrs. Day's room - Mr. Caldwell will be handing out the local scholarship packet,
Feb. 16 - Gillette College Battle Day
Feb. 22 - Career Fair - Belle Fourche Area Community Center

June 12-14 - 9 AM to 3 PM - USD Coyote Scrubs Nurse Camp in Rapid City. For more information and/or to register, contact: Tony Long, MSN, RN, Faculty Advisor - Tony.Long@usd.edu 605-791-6346